What We Do for You?
Increase Profitability: Helping leaders make smarter decisions along with a bias to action leads to results
Improve Productivity: Elevating leaders helps everyone get more done while creating a place where people want to be
Faster Innovation: More supportive and flexible leaders allows individuals to take action and pivot quickly
How We Deliver Results?
We unleash human potential by using a system of progression that is backed by science and decades of experience. We guarantee success with our proprietary measurement methodology.
What's our 'Why'?
Our mission is to unlock the full potential of individuals. We believe that better leaders make work better, happier employees, and greater results. All of this leads to an improved world for us all.
We're the go-to for cutting-edge leadership education for many leading companies. Our platform offers short courses, concentrated learning, and interactive group coaching for leaders navigating modern challenges.
With personalized 1:1 coaching, assessments, and daily support, we empower leaders to thrive in today's dynamic realities. Join us in redefining success through continuous growth and community.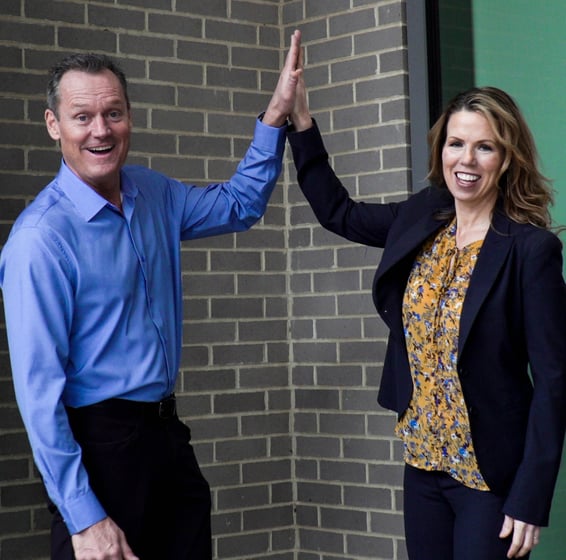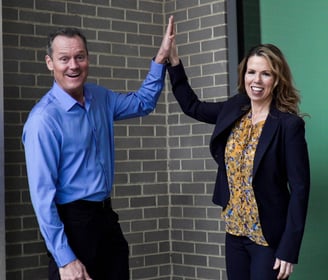 Meet Our Co-Founders
Co-founders Sarah Harper and Rich Kuepper bring decades of leadership experience paired with a passion for unlocking human potential.
Sarah leverages her successful leadership career and formal coaching certifications to guide individuals and teams toward excellence.
Rich utilizes his engaging presentation style and expertise delivering impactful development programs worldwide to produce immediate results.
Together, their complementary talents help organizations and leaders achieve sustainable growth.
MISSION BASED

We believe in the value of what we do and so do our clients. For every corporate client we work with we also provide our services to a non-profit organization for a nominal fee. As a client, you can nominate the non-profit that benefits from our programs.

We are a public benefit corporation: created specifically to benefit the public. Our focus is on both profit and mission alignment