Strategy for Starting New Leaders Right
Bringing in a new hire is a significant investment in time, resources, and trust. Ensure they have the best start possible with support, guidance, and accountability.
The new leader partners with a hand-selected, external coach to quickly ramp up productivity, achieve early wins, and deliver on the hiring manager's goals through timely support, stakeholder engagement, and executable plans with accountability. This focused approach drives outcomes during the crucial onboarding window.
1. Before Start Date
Planning session with the Leading Human coach and hiring manager to align on goals, define success measures, and identify key stakeholders for new hires.
2. At Start Date:
Kick-off session with coach and new leader to finalize 90-day plan, mapping key milestones and activities. Discuss stakeholder engagement strategy.
3. 30 Days In:
Check-in call with the coach to review progress, challenges, and any needed adjustments to the plan. Discuss upcoming milestones and stakeholder interactions.
4. 60 Days In:
In-depth session with the coach to assess progress on goals, review feedback collected, and re-align plan as needed. Analyze what's working well and opportunities for improvement.
5. 90 Days In:
Review overall progress and outcomes with the coach. Celebrate successes and discuss ongoing development opportunities. Gather feedback from the manager and stakeholders. Plan for the next phase.
Individual Impact Acceleration
note: An alternative program is offered with increased check-in frequency, tailored to the complexity of your plans and the level of strategic guidance desired.
Set your new hire up for success. Harness the excitement and realize the potential with a structured, strategic plan.
DISC Assessment
The DISC assessment, a powerful tool for understanding behavior and communication styles, provides valuable insights that, when combined with our daily coaching tips, can help individuals enhance their interpersonal skills and navigate interactions more effectively.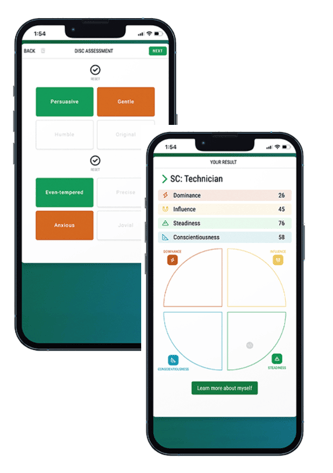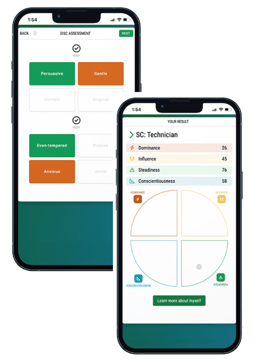 Unleash your potential

with DISC, 360, and coaching
Self-Discovery
Empower your team to learn more about themselves.
1:1 Comparisons
Improve relationships and communications by exploring similarities and differences.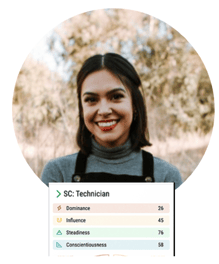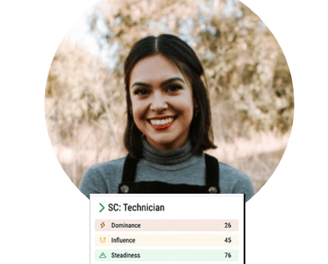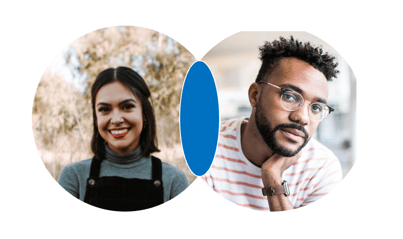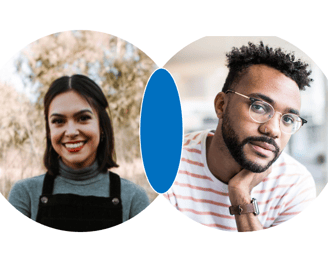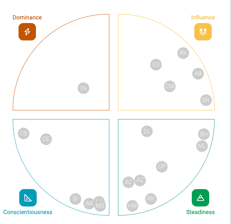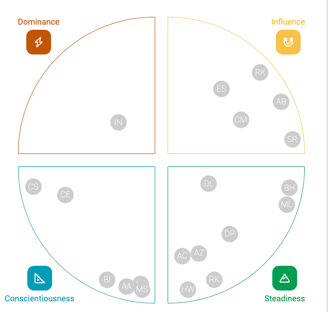 Team Visualizations
Reflect as a group to understand how to optimize your differences.
Gain Insights, Not Opinions
Our assessments provide data and coaches ask powerful questions to provide perspective, not push their point of view, so you gain valuable self-insights that drive your growth and success.
Shift: 360 Insights
Leading with True Perspective
Too often - in fact most of the time - how we see ourselves doesn't match how others see us. This is holding you back. Both in terms of the positives and the challenges.
Many people don't know their exact career path, but almost everyone has a vision of how they'd like to be described. Does your vision match reality?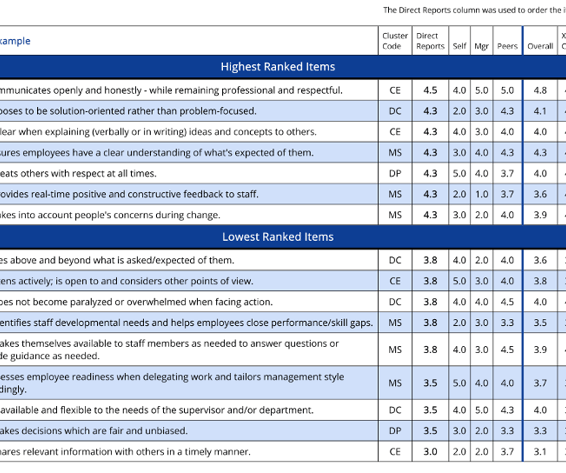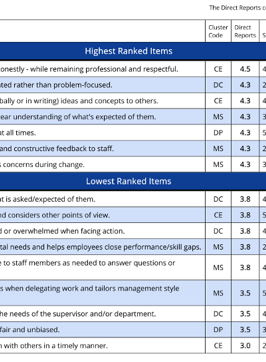 Self & Others' Views
Learn more about yourself and evaluate your strengths and growth areas.
360 Input
Gain input from your manager plus anonymous feedback from peers and direct reports.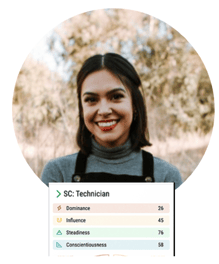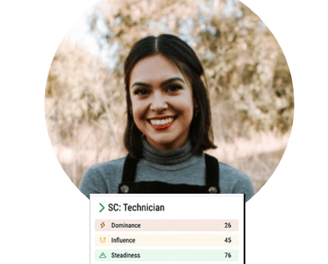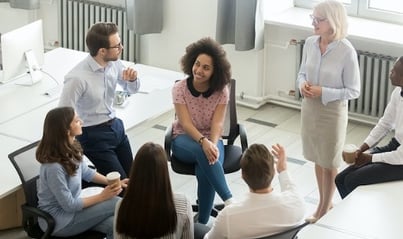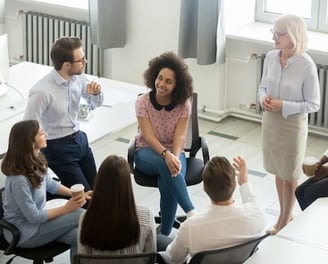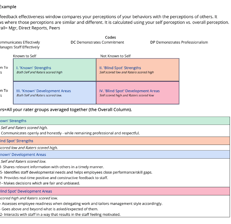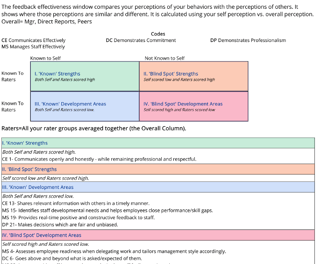 Blind Spot ID
Identify points where you are blind to strengths and challenges you may have.
Through 360 Reviews leaders gain the confidence, clarity, self-awareness, and alignment to unlock their potential. Coaching builds confidence in capabilities and the future by providing space for reflection and growth. It brings clarity for aligning priorities and goals. Alignment between values and company expectations empowers authentic, impactful leadership. Our coaching propels purpose, performance, and possibilities.
I
nvestment Includes:
ü 3+ peers' input for science-backed personal guidance
ü 3+ direct reports' input with individual feedback
ü 1 Direct Manager deep exploratory insights
ü Quantitative 360 Input, 6+ select categories
ü One 90-minute report review session
ü Comprehensive Insights Gap Report
ü Individual Action Plan for 30-60-90 day
BONUS: Check-in coaching session after 30 days
In the past,
Jobs were about Brawn,
Now they are about Brains,
In the future,
They will be about Heart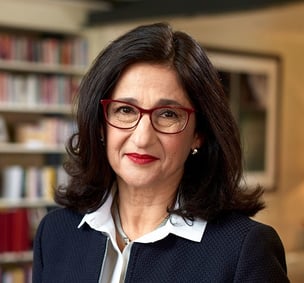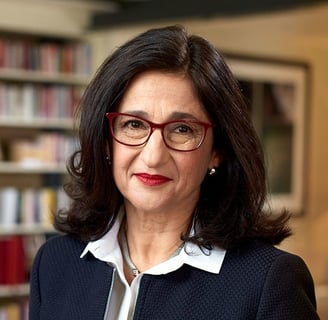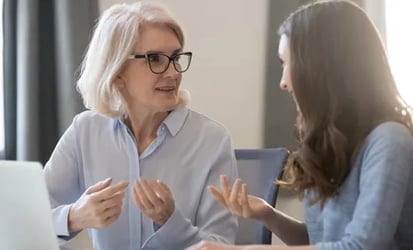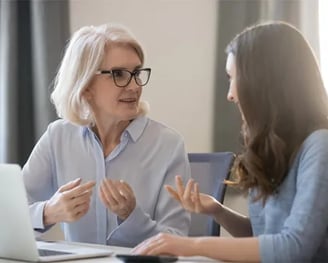 Elevate your performance with coaching tailored to your business goals with clear measures of success.
Improve Your Performance - Coaching can help you set goals, develop skills, and improve effectiveness, leading to better individual and team performance.

Increase Productivity - Coaching helps you overcome obstacles, prioritize tasks, and focus on high-impact activities, boosting productivity.

Enhanced Leadership Development - Coaching builds critical leadership skills like strategic thinking, decision making, and influencing others.

Boost Employee Engagement - Coaching fosters your work satisfaction and commitment.

Return on Investment - Studies show that coaching delivers an average ROI of 5-7 times the initial investment through increased productivity and other financial benefits.